Up until mid-January, bamboo lights are warmly welcoming you to Shiraishi island ! Upon your arrival at the charming little port, they will lead you to the International Villa check-in and information office.
If it pleases you, you may join us in a crafting session ! The lamps are made in autumn and winter. We'd be happy to plan a workshop for your visit. Let's shine a light together and add to the magic of Shiraishi.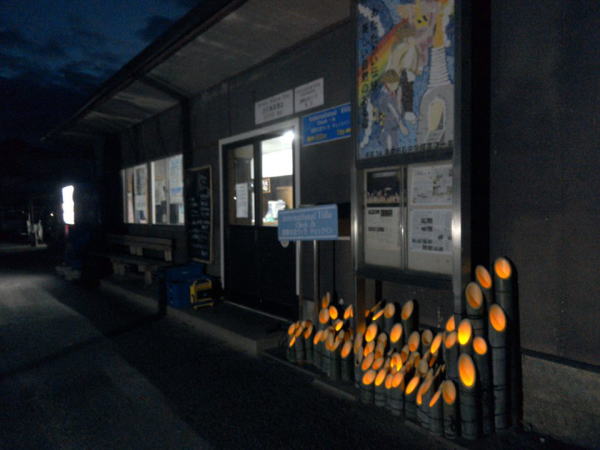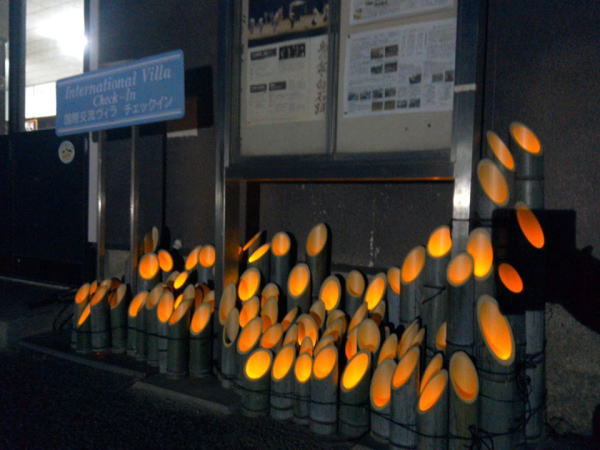 December's latest installation. After wandering a forest to hand pick some bamboo trees, volunteers are shaping good bamboo material into lamps of various size and getting them ready to shelter a LED each.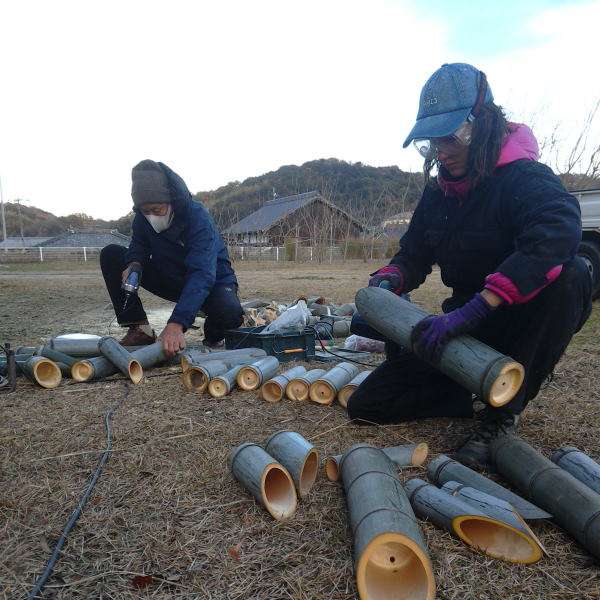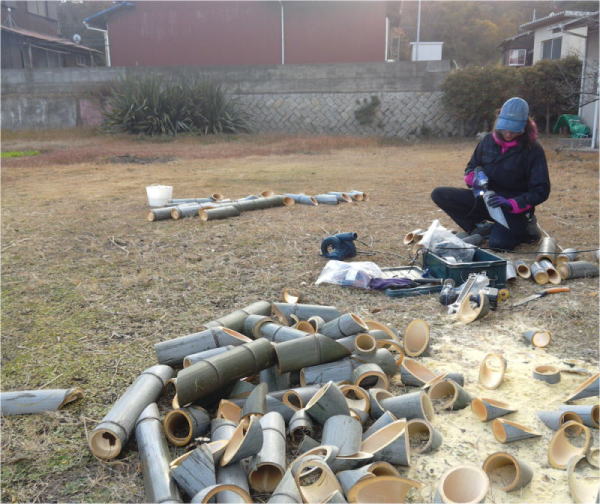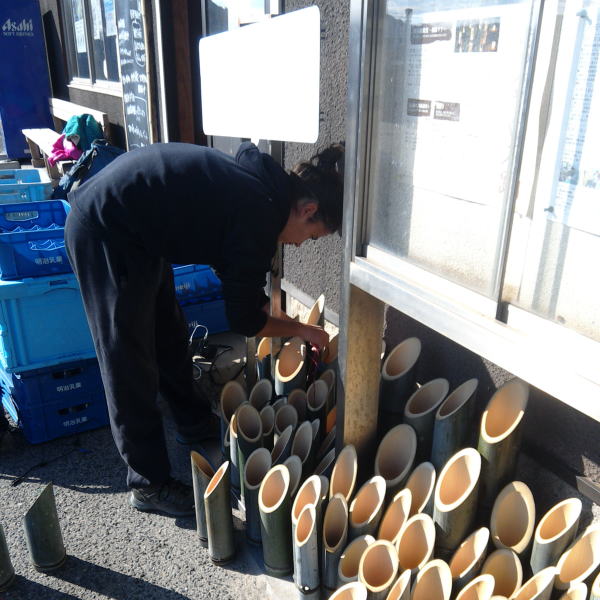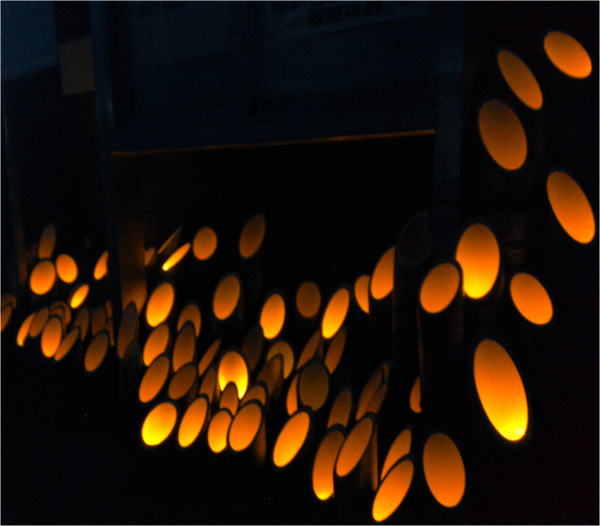 Around the 3rd of February, Setsubun celebrates the beginning of spring. In households, people will throw roasted soybeans to drive away evil spirits and bring good fortune. Alternatively that ceremony is performed in some temples.
People from all ages prepare all the details for this festival with love and dedication, creating an atmosphere of kindness and sharing. Some people prepare the lunch that will be offered to every person assisting in the temple as they arrive, others take care of the wood that will be burnt during the praying ceremony, and the rest are in charge of preparing the beans and presents to throw to the participants after the praying.
Around 2 o`clock the ceremony gets started. After removing their shoes, participants (in this part of the ritual only people who are on `Yakudoshi` years can join. Yakudoshi is a set of believed `unlucky` ages in Japan) get inside one of the rooms of the temple and sit down on the floor, forming a circle. The monk in charge of the ritual is sitting in the middle of this circle leading the praying. There is a crucial element in this ritual: huge Buddhist prayer beads that will be held and passed by everyone from the right to the left while reciting some sentences loud. The intensity and speed are increasing more and more, while at the same time, the monk is burning small pieces of wood and a drum is being beaten by other monk. Using a candle,this fire is taken outside to make a bigger fire. This process also takes place outdoors surrounding the big fire with other non-Yakudoshi year`s participants. 
After the ritual is finished, there is a custom of throwing roasted soybeans in small bags while chanting "in with fortune, out with evil" in order to prevent evil ogres from entering one's house. According to Japanese tradition, if you eat the same number of beans as your age, you will enjoy a year of good health. You will be caught up in the happiness of the moment.