Bamboo lights can be enjoyed every night at the villa. They are located outside the kitchen. In order to enjoy them, you just have to plug the cable (LED lights).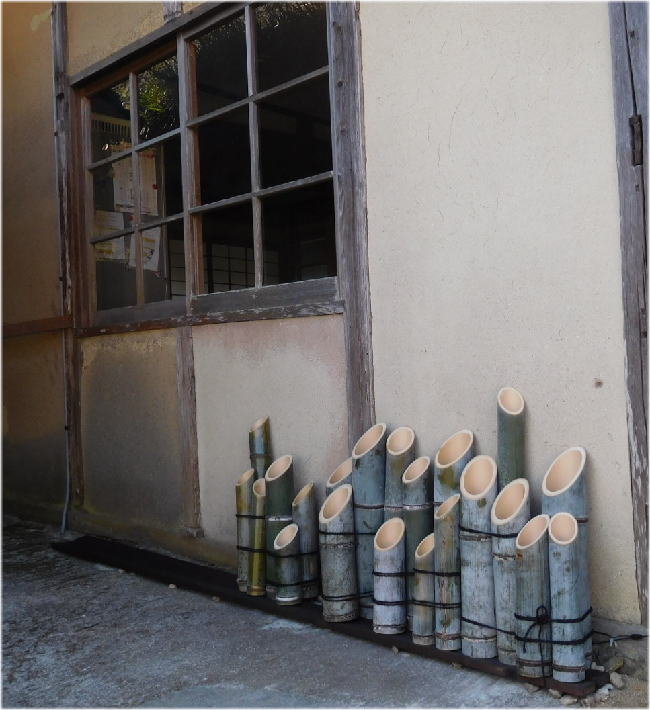 Bamboo lights by day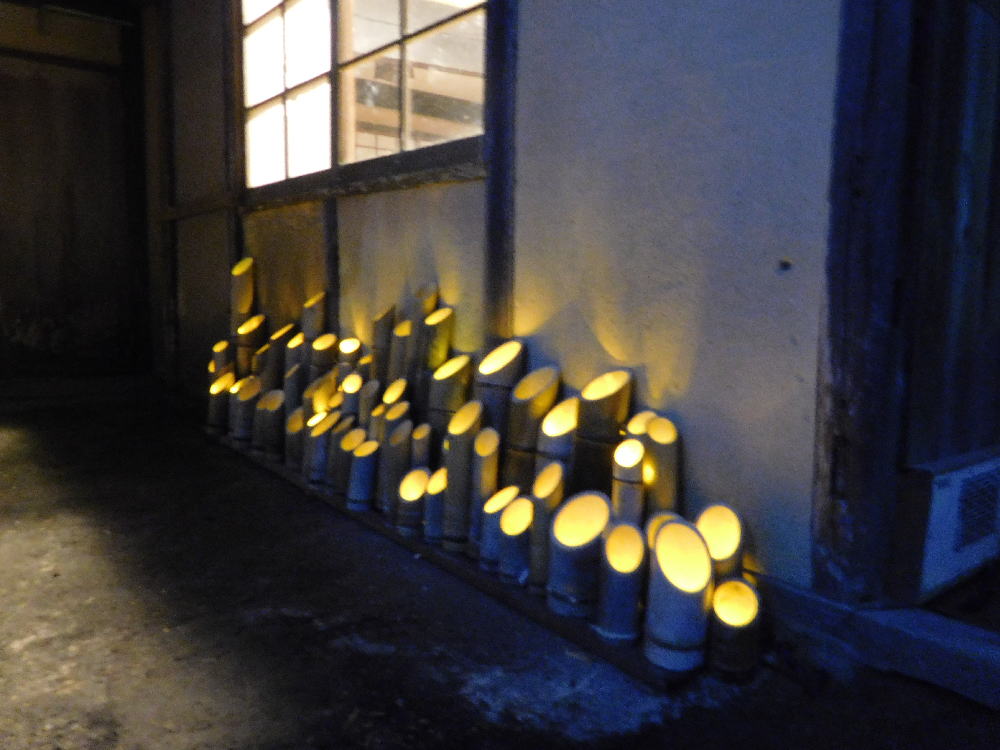 Bamboo lights by night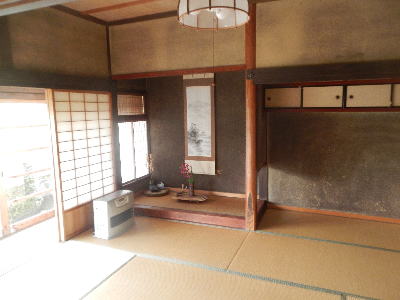 Alcove (or Tokonoma in Japanese):
This area is a built-in recessed space in which items for artistic appreciation are displayed, such as a pictural scroll and an arrangement of flowers.
The long wood pillar which stood in the centre of the photo is called "tokobashira" (alcove post). On the right side of the "tokobashira" is the "tokowaki" which is a storage area.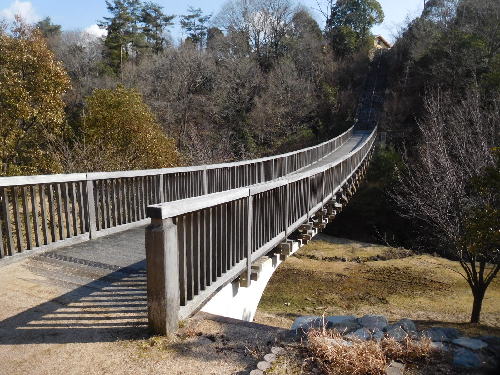 From the villa, take this bridge to go to Furusatokan restaurant.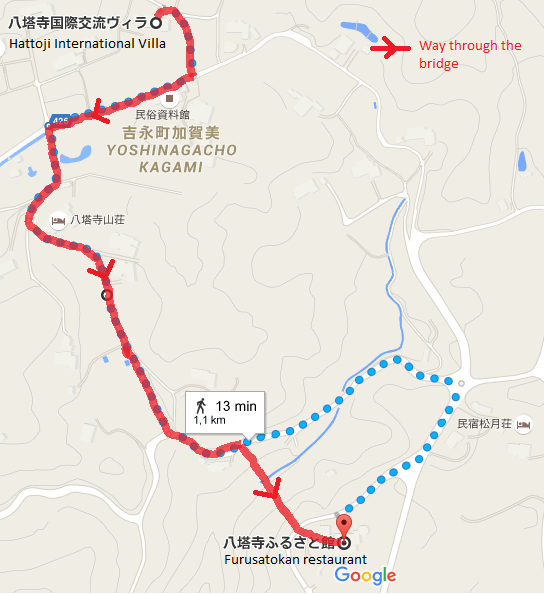 Map from the villa to Furusatokan through the bridge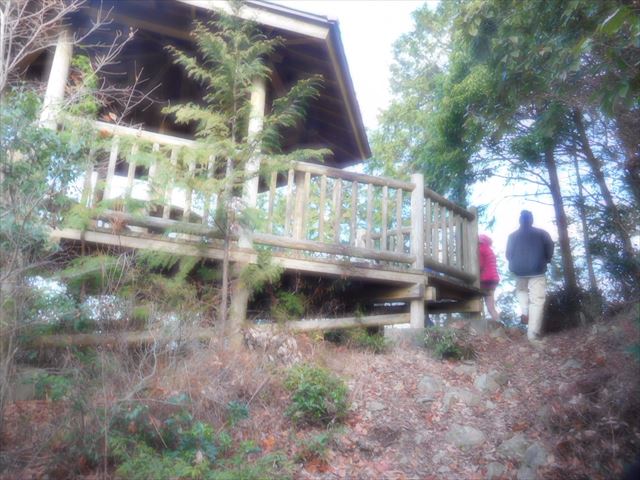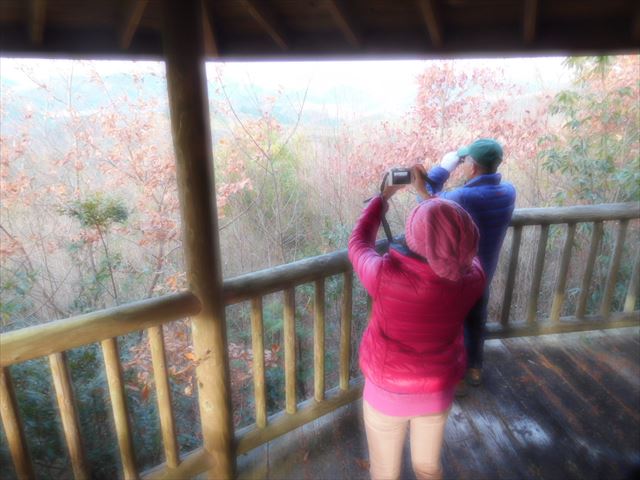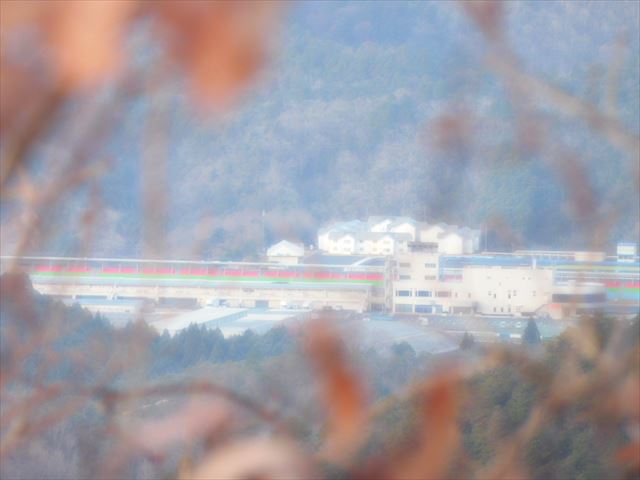 Under good weather condition, Okayama International Circuit can be clearly seen from the peak lookout.
Okayama International Circuit which was the venue of automobile racing (F1Pacific Grand Prix) in 1994 and 1995.
In winter, if you get lucky you will enjoy wonderful snow scenes.