The covered patio makes a great setting to chat as the sea breezes roll past on a warm summer evening. 
The Japanese room has a Kotatsu (heating table).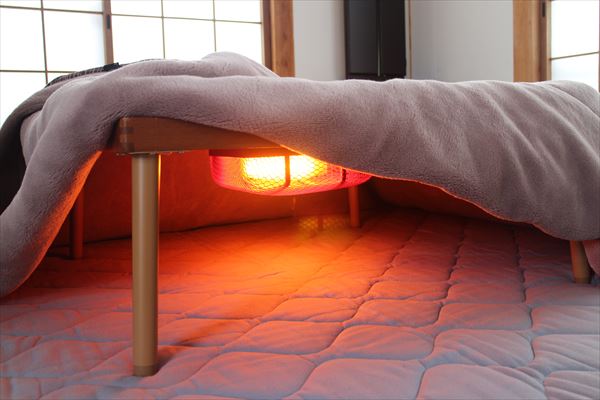 In order to use it, you need to plug the cable (located in the cupboard) under the table, as follows, and press the 'on' button :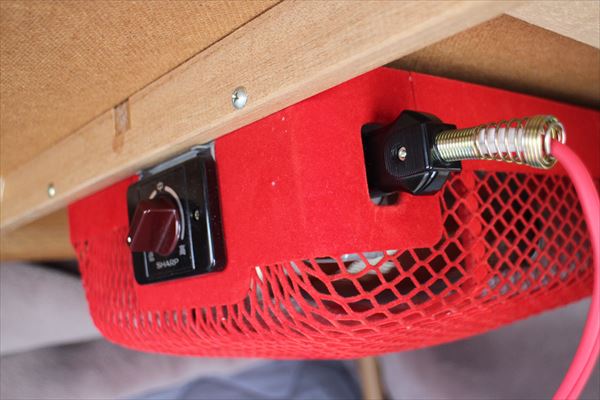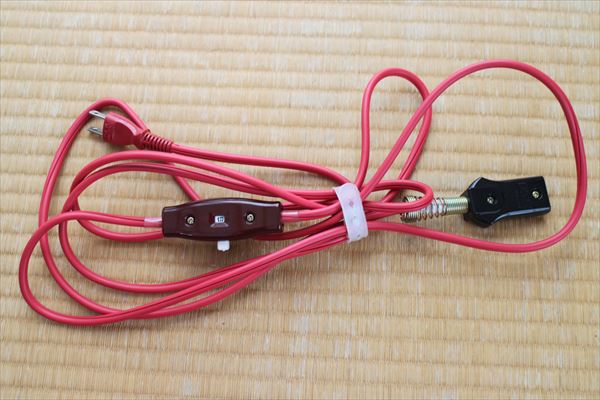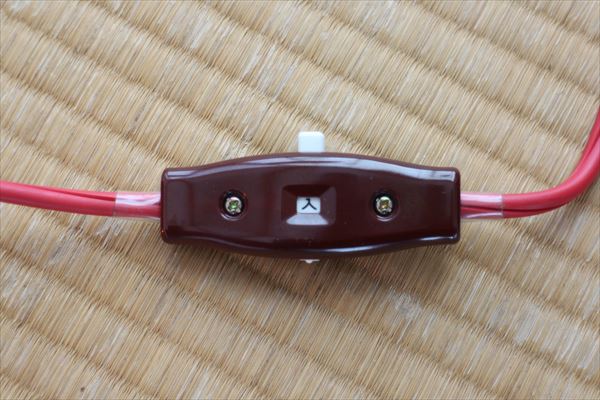 How to plug the cable                The cable, located in the cupboard                    'ON' position [入]
Bamboo Lights
At Shiraishi Island Villa you can sit back and enjoy a beautiful evening, surrounded in the ambiance created by our unique bamboo lights. These lights are made from real bamboo trees, sourced directly from the local bamboo forest on the island. Built as a project by both islanders and foreign visitors, the gently flickering shadows produce an ineffable atmosphere, and make any night a magical  one.