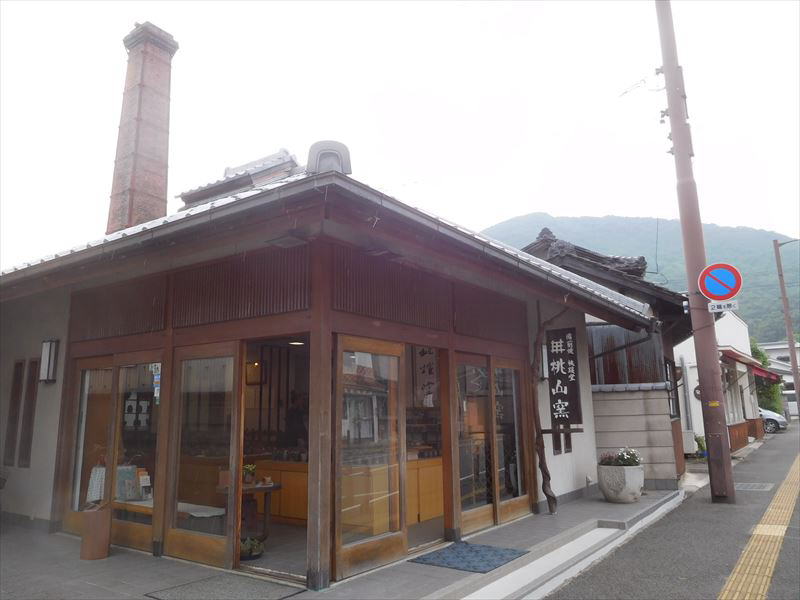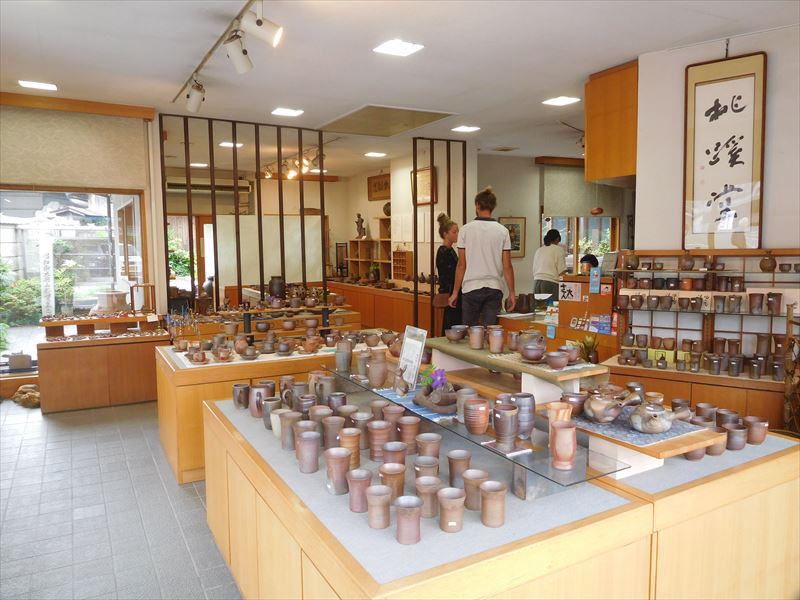 Tokeido workshop is located only 2 minute walk away from Inbe train station.
In this establishment, the family perpetuates Bizenyaki art for many generations, as they belong to one of the 6 main families who still use traditional ceramists oven.
Hideaki will receive you every day of the week, however it is necessary to contact him by email 3 days before your visit, as he often travels because of his art and might not available at  that time.
The admission fee is 3500 yens per persons.
Your host is able to provide you all the information you need both in English and Spanish. 
He will invite you in his workshop to craft yourself authentic Bizen pottery.
.E-MAIL This email address is being protected from spambots. You need JavaScript enabled to view it.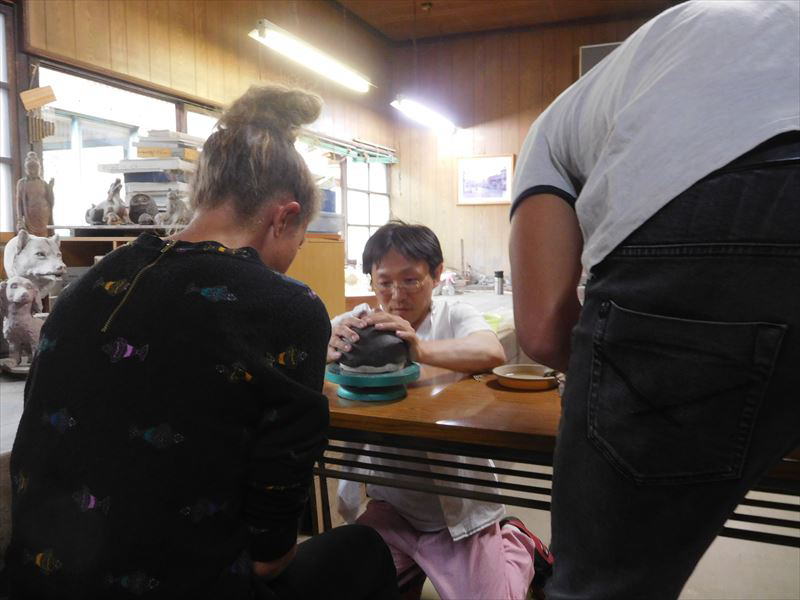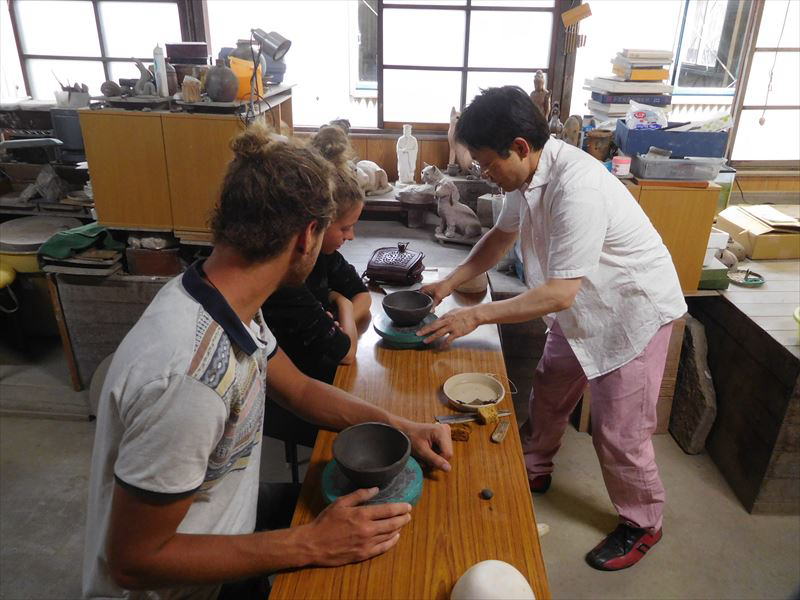 You will be offered to choose the model you will craft (bowl, tea cup , plates) and will receive a specific attention and advice all along your experience.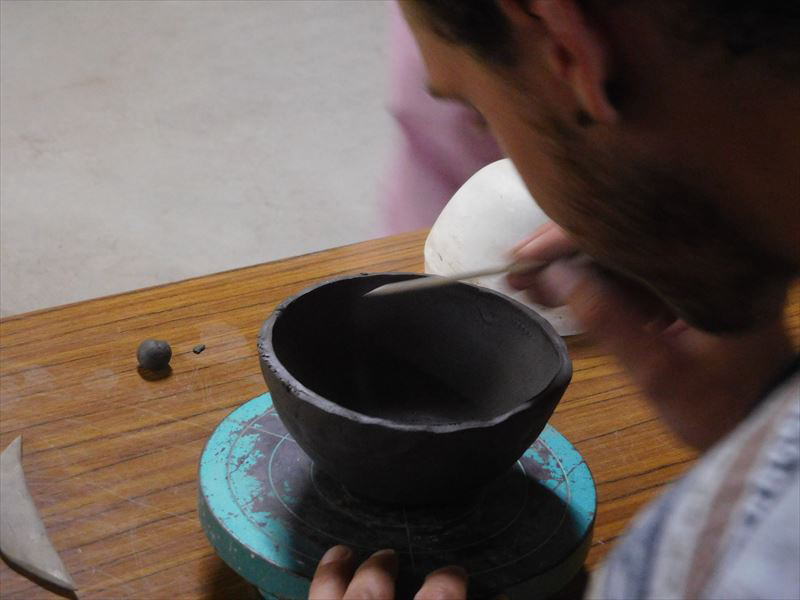 This work is yours, feel free to customize it  !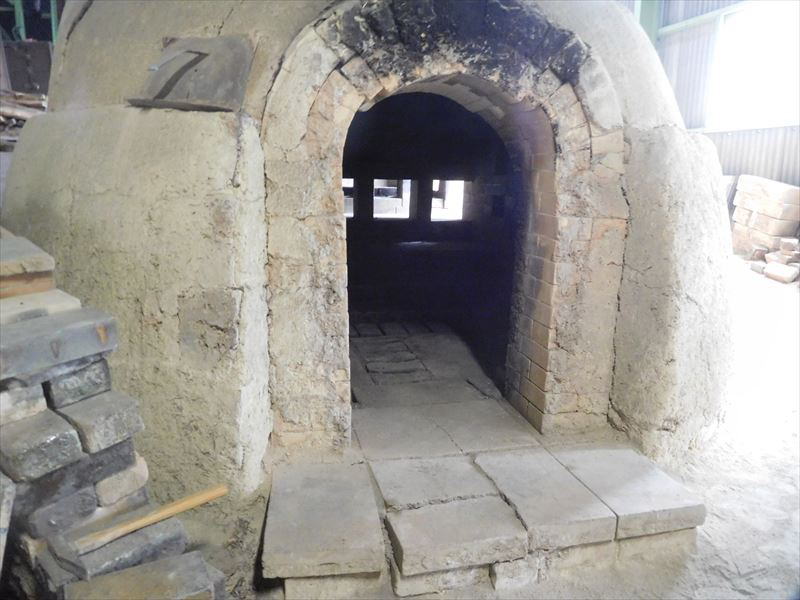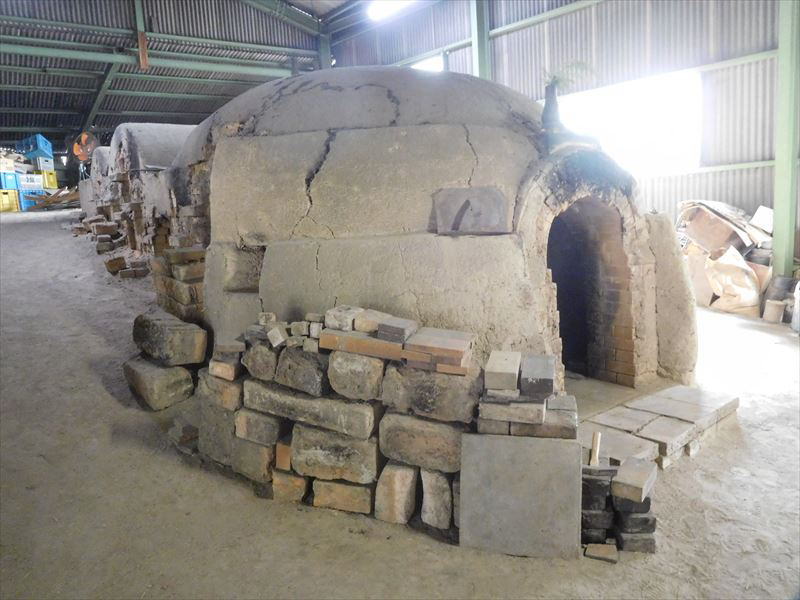 Also, the functioning of Hideaki's noborigama (climbing kiln) will no longer have any secrets for you as much as Bizen potery specificity!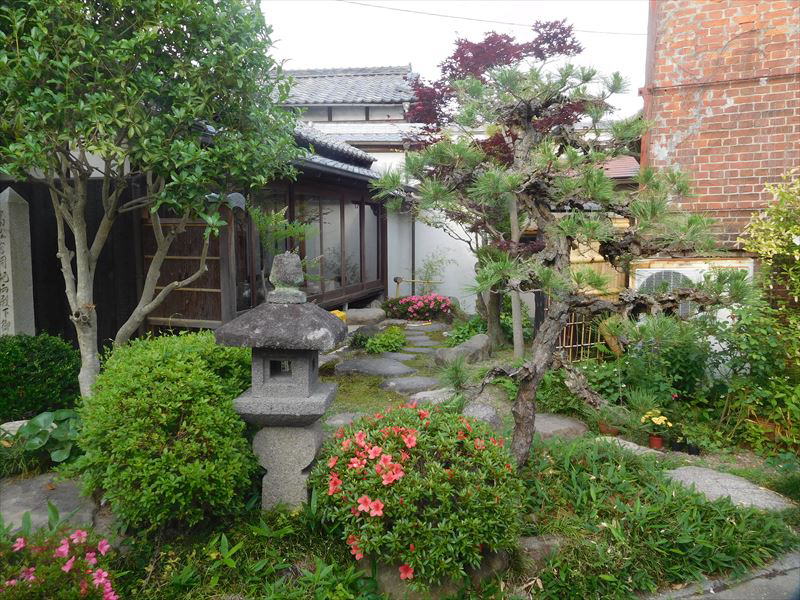 The workshop surroundings are lovely, calm and full of history.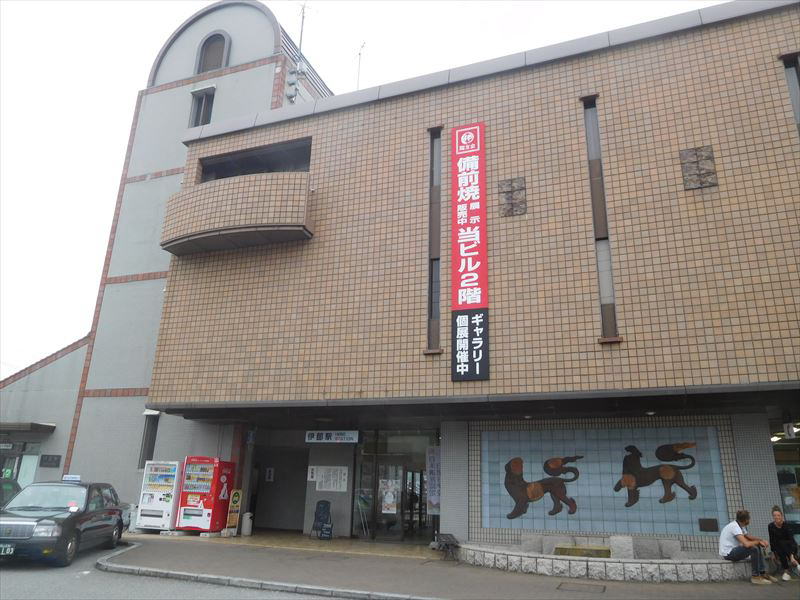 This building hosts Inbe train station.
At the first floor you can also find Bizen-yaki site information center. You will find all the documentation and information you need as well as a food and drink and souvenir shop. 
On the second floor, an important collection of Bizen's kilh ceramics are displayed and for sale.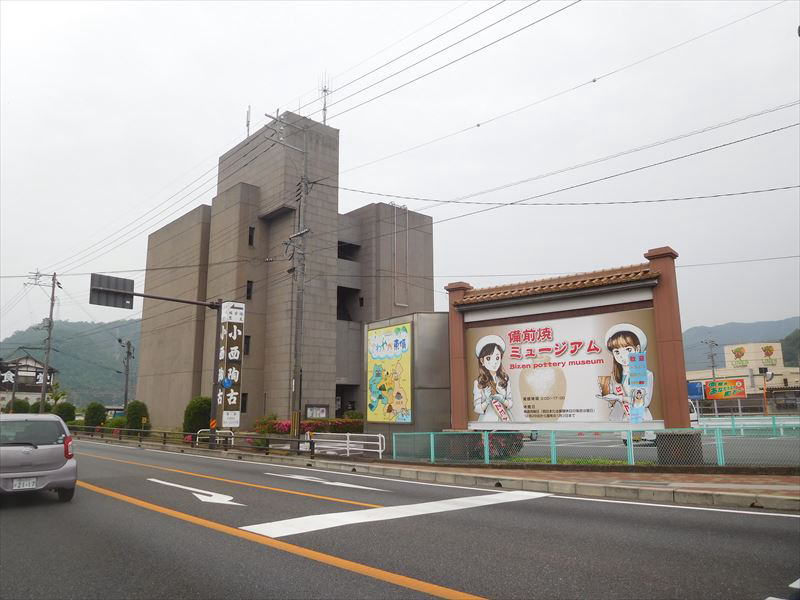 Admission fee:
Adults: 700 yens
Student: 400 yens
Children (junior high school or younger): free admission
Groups over 20 persons:  100 yens per person discount
Opening hours: 9:00~17:00 (last admission at 16:30)
Closed on Monday ( the day after when a national holiday is on a Monday)
From the 29th of December to the 3rd of January : closing hour at 16:30
adress : 1659-6 Inbe bizen-city Okayama
.Phone : 0869-64-1400
Bizen yaki: More than a thousand years of Japanese ceramic
Bizen's kilns can be found in Inbe neighborhood, which is one of the rare place in the world entirely devoted to ceramic. While walking around, enjoy the picturesque atmosphere of the workshops, ceramists houses and the shops managed by ceramists' families. 
Do not hesitate to visit one of the few shops that sell the traditional crafting of the six main families since the 16th century. Even though that craft almost disappear during the 19th century , 20th century witnessed a new growth in ceramic as the many craftsmen embraced modernity while preserving their ancestral technics.
It is possible to experience traditional Bizen's ceramic crafting, every day of the week in all neighborhood workshops. You will get the opportunity to handle clay , extracted from surrounding rice paddies soil. That type of extraction is specific to Bizen's area. Once in the workshop, you can choose the model you want to make (cup, bowl, plate...). Sometimes the firing of ceramic in the Noborigama (climbing kiln) is not available on the very day, because of the specificity of that firing method. However, the working of the kilns will still be explained to you.   
Bizen's ceramic are fired at 1200 degrees in climbing kilns that can contain around 3000 pieces of ceramic (depending on the kiln size). Using pine wood causes successively an oxidation and a reduction, specific to Bizen's pottery. They give that unique -and above all- natural aspect and colours to the pottery. Firing can last from a week to a month.  
Bizen's ceramics are the true expression of Japanese spirit and meet the requirements of sobriety and communion with nature in accordance  with zen Buddhism principle.